Clean Hospitals Day International Conference
20 October 2022 (8:00 - 20:30)
Crowne Plaza Geneva
Only a 10 minute walk from Geneva Airport
Designed for infection prevention and control specialists, healthcare engineers, hospital managers, environmental hygiene specialists, cleaning service staff.
08:00 Welcome Coffee & Visit of the Exhibition
08:45 Session 1: Environmental Control
Moderators: Nahimana Tessemo (CH), Didier Pittet (CH)
Healthcare surfaces: how clean is clean ? – Stephanie Dancer (United Kingdom)
Evolution of biocide standards and regulations: a few clouds on the horizon? – Claire Khosravi, Karen Wares, Ellie Wishart (Clean Hospitals partners)
True sustainability: the only way forward – Tracey Gauci (United Kingdom)
Round table discussion
10:35 Coffee & Visit of the Exhibition
11:05 Session 2: The Healthcare Environmental Hygiene Self-Assessment Framework (HEHSAF)
Moderators: Ermira Tartari (MT), Pierre Parneix (FR)
HEHSAF: surveys, tools and the transposable model – Alexandra Peters (Clean Hospitals)
A deep dive into the Geneva model for environmental hygiene – Marie-Céline Zanella (Switzerland)
Round table discussion
12:25 – 13:40     Lunch & Visit of the Exhibition & Parallel Company Symposia
12:30 Saraya symposium: Hand & environmental hygiene: How emergencies such as Covid-19 change the context of infection prevention & control
Introduction "Addressing HCW behavior during the pandemic: from fear to fatalism – Mohamed Abbas (Switzerland)
The blessing and curse of medical gloves in healthcare facilities, and the Covid hand hygiene compliance paradox – Ojan Assadian (Austria)
The fear of 'chemicals': appropriate use and how to foster institutional legitimacy – Alexandra Peters (Switzerland)
12:30 Essity symposium: The future of hospital cleaning training. How virtual reality and interactive cleaning training can make a difference
Different approaches to training hospital staff in Hand Hygiene – Carolina Fankhauser-Rodriguez (Switzerland)
Behavioral change insights on how to make training more engaging and effective. How can interactive training improve environmental cleaning practices? – Jenny Logenius (Sweden)
Can virtual reality make hospitals safer? – Hanna Bartnicka (Poland)
Live demonstration of the virtual reality and Interactive trainings
12:30 B. Braun symposium: "Helimatic Performance qualification" Tool by B.Braun, a new way of challenging device for automated reprocessing of medical devices
Dr. Heiko Henze – Manager Product Development @ B.Braun
Carlos da Silva – Vice President @ B.Braun
13:40 Session 3: Medical Device Reprocessing
Guidelines for validation: new European guidelines – Harry Oussoren (Netherlands)
Example of national adaptation: the 'Swiss checklist' –  Hervé Ney (Switzerland)
Challenges and strategies for endoscope reprocessing – Jean-Louis Frossard (Switzerland)
Round table discussion
15:30 Coffee & Visit of the Exhibition and Parallel sponsored mini-symposia
15:40 Sanitized mini-symposium: Antimicrobial surfaces in a clinical setting – The next step to maintain a hygienic environment in healthcare applications
Alexandra Peters (Switzerland)
Frédéric Loyrion (Switzerland)
15:40 The Interclean Group mini-symposium
Programme to be coming soon
16:15 Session 4: Air and Water Control
Real-life experiences of controlling Legionella in healthcare – Sara Romano Bertrand (France)
Air control during construction in hospitals – Emmanuel Vanoli & Cyril Crawford (France)
Round table discussion
17:35 Closing remarks
17:55 Clean Hospitals Day Get Together
19:30 Clean Hospitals Day Webber Teleclass
REGISTER NOW
Registration includes access to:
All scientific sessions and sponsored activities
Lunch and coffee breaks
Exhibition
Early Bird Fee Until 5 September 2022
Regular Fee Until 5 October 2022
Late Fee From 6 October 2022
Lower-middle-income country
Partnership Prospectus
We are offering a broad range of excellent opportunities for you to partner with Clean Hospitals, so that you can highlight your brand and products to a targeted audience of +200 participants with interests in all areas of healthcare environmental hygiene.
Please note that all exhibition and sponsorship opportunities are allocated on a 1st come, 1st served basis.
For further information, please contact:
Coralie Deleage
Exhibition & Sponsorship Manager
MCI Suisse SA
Tel: +41 22 33 99 673
Email: coralie.deleage@wearemci.com
Infection Control Physician / Practitioner
24%
Hospital Hygiene Specialist
21%
Infection Control Nurse
7%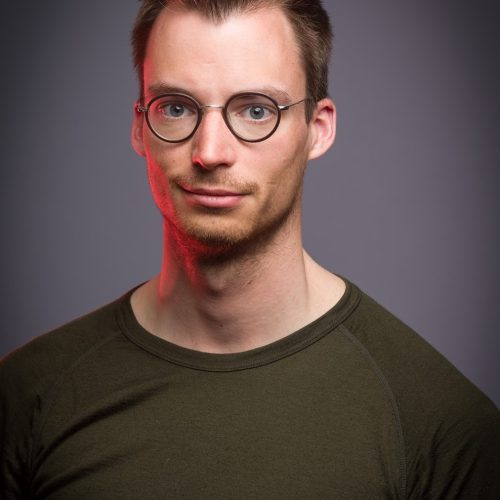 After completing his first Master degree at Ecole Polytechnique, Cyril Crawford decided to specialize in Civil & Environmental Engineering at Imperial College London in 2019. When the COVID-19 pandemic broke out, he volunteered to help in several AP-HP hospitals in Paris, where he led a research consortium on airborne contamination risks in an Intensive Care Unit (Bichat Hospital, Polytechnique & Dassault Systèmes). After graduating, he joined Dassault Systèmes in 2021 to continue working on numerical simulations and modelling to assess airborne contamination risks in healthcare settings, and helped launch the PRISMES collaborative project.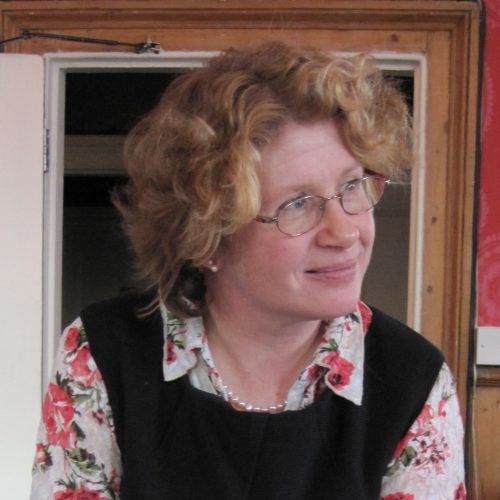 Stephanie is a medical microbiologist in NHS Lanarkshire and Professor of Microbiology at Edinburgh Napier University in Scotland. She edited the Journal of Hospital Infection for over 20 years, five of them as editor-in-chief, and now edits for Infection, Disease & Health and International Journal of Antimicrobial Agents. She trained at St. Bartholomew's Hospital in London followed by postgraduate studies at Guy's Hospital, where she gained a thesis on the epidemiology and biochemistry of toxin-producing staphylococci. She has worked and travelled all over the world, including the Canadian High Arctic, where she resuscitated 30,000-year-old organisms from glacial ice. She spent six years as Infection Control Officer for Argyll before moving to Health Protection Scotland as their inaugural microbiologist (2002-5). There, she set up MRSA surveillance for Scotland, evaluated real-time PCR for MRSA screening and helped establish the Scottish Microbiology Forum. She has been a member of various working groups on antibiotic prescribing, MRSA and hospital cleaning, and is a current or recent member of NHS Scotland Decontamination; UK NICE (infection control & antimicrobial prescribing); UK HTA (screening and diagnostics); ESCMID groups on infection control, MRSA & multi-resistant Gram-negative bacilli; and 2023 ECCMID conference committees (2012 and 2023). She advised DEFRA on surface cleaning and hygiene during the COVID-19 pandemic and has been collaborating with an international group of virologists, physicists, ventilation engineers and aerosol scientists on airborne spread of SARS-CoV-2. She has published books, book chapters and over 200 papers in peer-reviewed journals on hospital cleaning, antimicrobial management, infection control and MRSA. At present, she balances editorial duties with research and teaching, specifically the environmental control of hospital pathogens.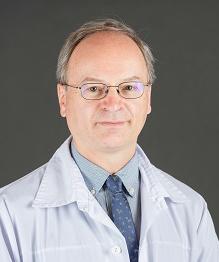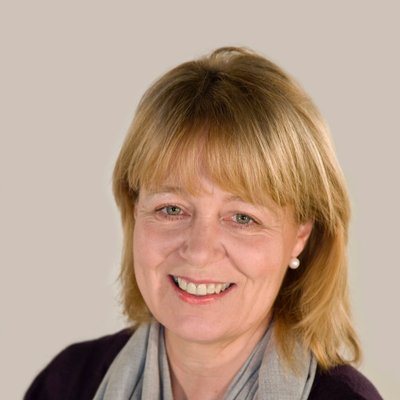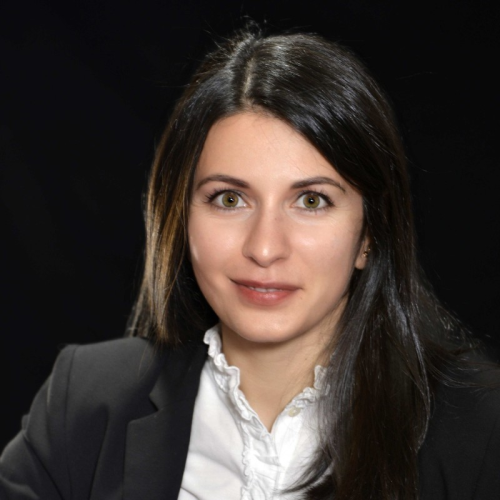 Claire Khosravi currently works for Diversey Europe as the European Technical Expertise & Training Director. In her role she leads Diversey's Expert team, provides customer support on IP issues related to environmental hygiene, presents at Infection Prevention events, drives improvements in a complex business and provides stakeholders with key technical and strategic insights, provides technical support in the development of innovations, and provides training to Diversey's employees and customers.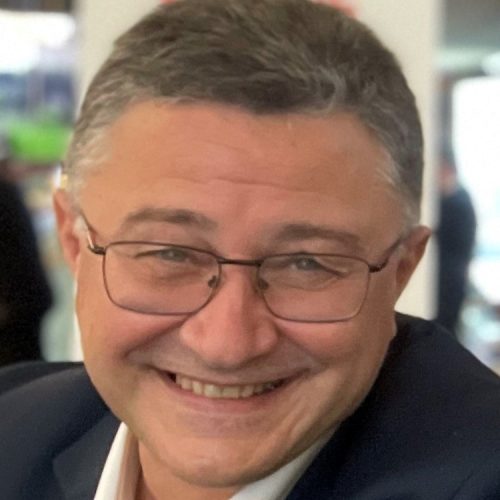 Hervé NEY, expert in sterilization in the University hospitals of Geneva since May 2016, Head manager of the CSSD from 2002 to 2016.
Licensed in biology and in management of health services, engineer-master in management, master degree in law in Executive Management and Strategy of organizations sanitary and social,
Holder of a university diploma in sterilization (DIU Lyon - Grenoble – France).
President of the SSSH (Swiss Society for Sterile Supply),
Teacher for the courses level 1, 2, 3, university diploma of sterilization, and for management courses.
Treasurer of the WFHSS since October 2014.
Treasurer of Clean Hospital Project
Expert - auditor in sterilization in the county of Geneva for the executive body.
Editor for sterilisation magazine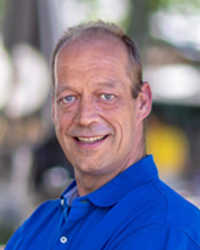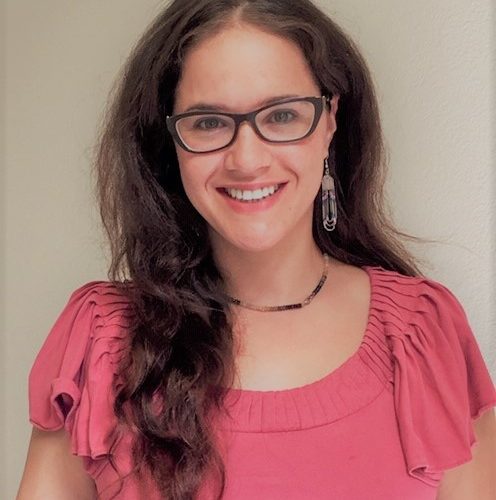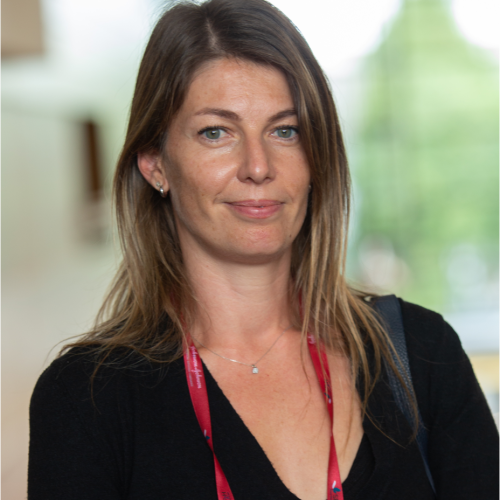 Sara Romano-Bertrand is an associate professor of microbiology and infection control at the University hospital of Montpellier, France. She is responsible of the microbiologic analysis of healthcare environment in at-risk hospital wards. She is also in charge of clinical and environmental investigations of healthcare-associated infections and outbreaks, and of the surveillance of environmental contamination during building works in hospital wards.
Her field of research is dedicated to hydric pathogens and associated bacterial communities in hospital water networks to better prevent patients from a contamination. Conversely to true bacterial pathogens that accord with the Koch's postulate, the study of opportunistic infections including healthcare-associated infections, require to consider both opportunistic pathogens responsible for the infection, its natural reservoir and the microbial-associated communities. This intricate consideration of the opportunistic infection is based on the concept of the "pathobiome", which integrates the complex interactions between microorganisms and considers opportunistic bacteria within its microbial community, within its hosts and its environment, in the pathologic context, in order to explain the occurrence of the infection.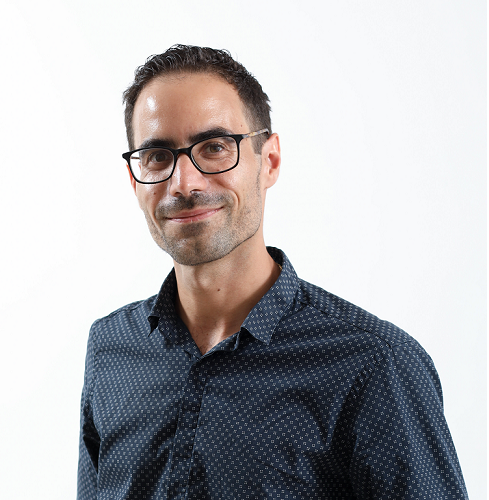 Emmanuel has a Master degree in aerospace engineering from ISAE Supaero and joined EXA Corporation and then Dassault Systèmes as an Application Engineer specializing in fluid dynamics.
He had the opportunity to work on various projects including aerodynamics, aeroacoustics and thermal simulations for several industries such rail, industrial equipment and aerospace. Since the beginning of the COVID-19 pandemic, he had initiated collaborations with hospitals and used his expertise in CFD simulations for particle propagation issues.
His work with French hospitals has been published in reference journals (Scientific Reports, AJRCCM, Environment International) and raised the influence on environmental parameters on both air and surface contaminations. He is now leading a 3 years collaborative project with APHP named PRISMES with the objective to create a numerical platform aimed at a better diagnostic and mitigation of airborne transmission risk within a hospital by combining virtual twin, simulation & awareness of healthcare workers.
Karen has over 20 years of experience of nursing, with Master's Degrees in Nursing and Infection Control. Karen's passion for infection prevention and control started in 2003 and is evident by the many roles she has alongside her Clinical Director role with GAMA Healthcare. She is currently the Scotland Branch Country Lead and Scientific Programme Committee Member for the Infection Prevention Society, as well as a Conjoint Fellow at the University of Newcastle, Sydney and an Associate Lecturer at the Robert Gordon University, Aberdeen.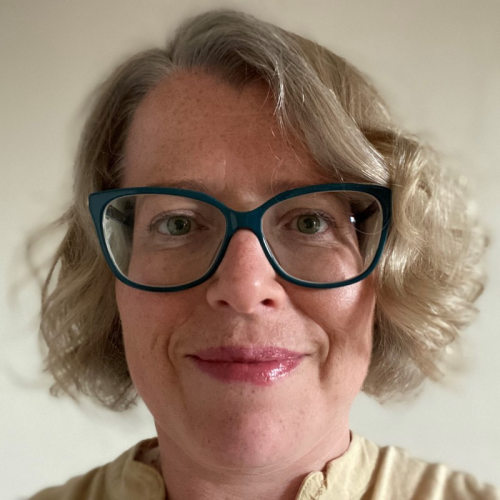 Ellie is the Real World Evidence Manager for Ecolab in Europe and is responsible for Real World Evidence (RWE) and Clinical Affairs for Ecolab's Healthcare Division. In that role she has been involved in the provision of Infection Prevention solutions to Healthcare facilities for over years with Ecolab. Ellie is responsible for building scientific data, RWE and clinical practices that support Ecolab's programs and works to empower education, practical knowledge, and best practices in Infection Prevention.
Ellie has a degree in Microbiology from University College Dublin, Ireland and has worked as Microbiology Laboratory Manager and Life Sciences & Medical Device Cleanroom consultant in previous roles.
Ellie has published on various topics, such as resistance to antiseptics & disinfectants, pre-operative skin disinfection, surgical hand antisepsis and environmental cleaning in the OR.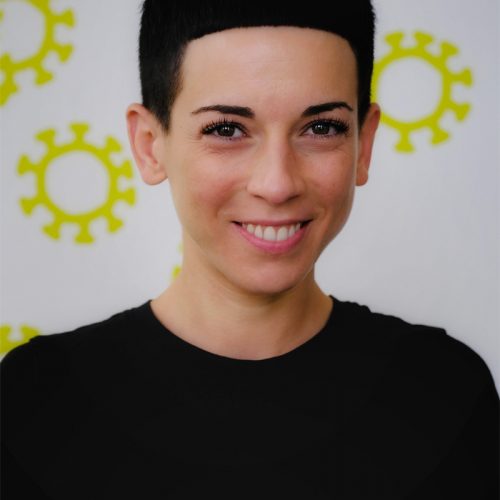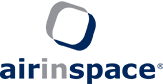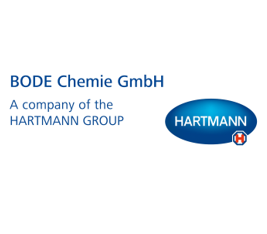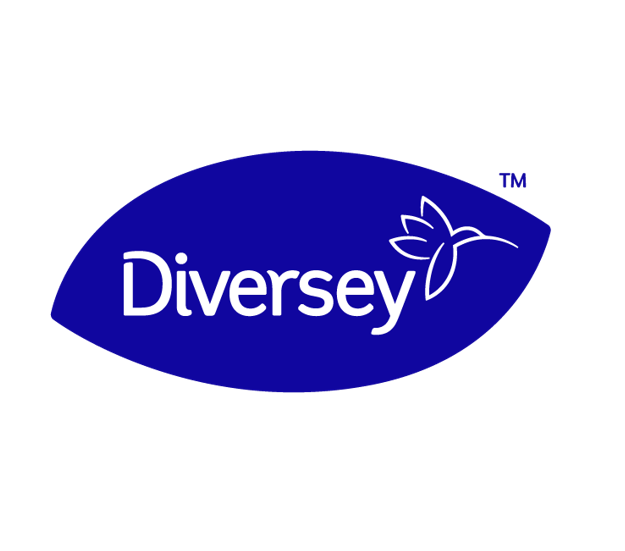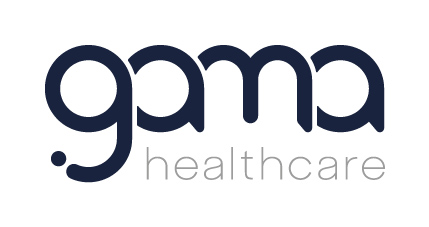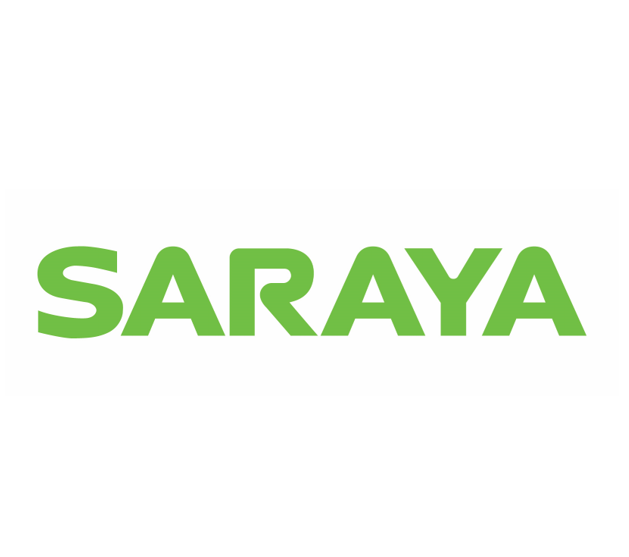 REGISTER NOW